Welcome to the official website of the 2018 International Conference on E-business and Business Engineering (ICEBB 2018), which will be held during May 21-23, 2018 in Chengdu, China. ICEBB 2018, aims to bring together researchers, scientists, engineers, and scholar students to exchange and share their experiences, new ideas, and research results about all aspects of Advances in E-business and Business Engineering , and discuss the practical challenges encountered and the solutions adopted.

2018年电子商务与商业工程国际会议将于2018年5月21-23日在成都召开。本届会议关注电子商务与商业工程的新理论及其应用,为电子商务及相关研究领域的专家、学者交流最新研究成果、探讨学术发展方向提供一个广泛的交流平台。

为保证本次会议的学术质量,吸引更多的原创高水平学术论文,现公开征稿,欢迎广大从事电子商务与商业工程的教学、科研人员和学生踊跃投稿。本次会议所有文章将由程序委员会严格审核,所有录用论文将送检Ei Compendex和Scopus。

English is the official language of the conference. We welcome paper submissions. Prospective authors are invited to submit full (and original research) papers (which is NOT submitted/published/under consideration anywhere in other conferences/journal) in electronic (PDF. only) format through the Electronic Submission System website or via email ICEBB@iedrc.net.
更多关于投稿信息,请点击访问
More
Important Date/重要日期
Submission Deadline April 10, 2018
Notification Day April 25, 2018
Registration Deadline May 10, 2018
Conference Date May 21-23, 2018
投稿截止日期:2018年3月20日 更多详细信息,请点击访问
Publication/出版支持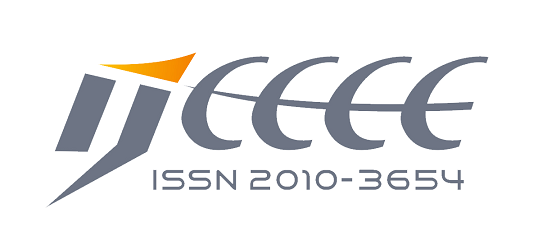 Accepted papers will be recommended to be published in International Journal of e-Education, e-Business, e-Management and e-Learning (IJEEEE), (ISSN: 2010-3654), which will be indexed by Engineering & Technology Digital Library, Google Scholar, Electronic Journals Library, QUALIS, ProQuest, EI (INSPEC, IET).

One Excellent Presentation will be selected from each oral session. The Certificate for Excellent Presentation will be awarded on conference date May 22, 2018.
会议当天,我们会从下午每个小分会的作者报告中评选一位最佳报告,并颁发优秀报告证书。

2018-05-18. News! The conference program of ICEBB 2018 is ready now. (Click)
2018-05-17. News! Welcome Prof. Su-Fen Yang from National Chengchi University, Taiwan to deliver the keynote speech at ICEBB 2018.(Click)
2018-04-04. News! The speech title and abstract has been updated for Prof. Yixun Shi. (Click)
2018-3-21. News! The submission deadline has been extended to April 10. (Click)
2018-02-23. News! The speech title and abstract has been updated for Prof. Luiz.(Click)
2018-01-21. News! The submission deadline has been extended to February 20, 2018. Welcome to submit your articles to ICEBB 2018. (Click)
Sponsored by


Technical Supported By