Welcome to the official website of the 2019 2nd International Conference on E-business and Business Engineering (ICEBB 2019), which will be held during April 27-29, 2019 in Prague, Czech Republic. ICEBB 2019, aims to bring together researchers, scientists, engineers, and scholar students to exchange and share their experiences, new ideas, and research results about all aspects of Advances in E-business and Business Engineering, and discuss the practical challenges encountered and the solutions adopted.

English is the official language of the conference. We welcome paper submissions. Prospective authors are invited to submit full (and original research) papers (which is NOT submitted/published/under consideration anywhere in other conferences/journal) in electronic (PDF. only) format through the Electronic Submission System website or via email icebb@iedrc.net.
Important Dates
Join in the ICEBB 2019
Welcome scholars and researchers working in the fields of E-business and Business Engineering from all over the world to attend the conference and share your experiences and lessons with other enthusiasts, and develop opportunities for cooperation.
You're supposed to complete the registration first to attend the conference:
Register as Authors (for full paper)
You need to submit your full paper to us before submission deadline, which will enter the preliminary review and peer review system. And you'll be informed of the review status of your paper by the notification date. Then your paper will be published into the journal if accepted, plus you'll be entitled to present your paper at the conference as well.
Register as Presenter (for abstract)
You need to submit the abstract of your paper to us before submission deadline. The conference committee will perform a brief review, and you'll be granted the chance to present your paper if it passes the review.
Register as Listener
You're simply required to fill out the registration form for listeners and send it to us via email before the registration deadline. We'll contact you after we review the form.
Publication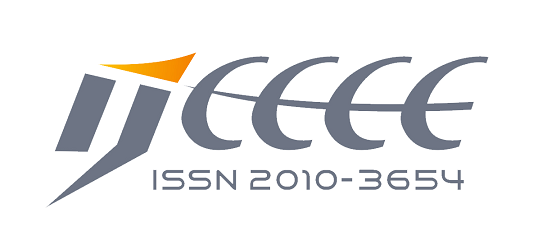 Accepted papers will be recommended to be published in International Journal of e-Education, e-Business, e-Management and e-Learning (IJEEEE), (ISSN: 2010-3654), which will be indexed by Engineering & Technology Digital Library, Google Scholar, Electronic Journals Library, QUALIS, ProQuest, EI (INSPEC, IET).

One Excellent Presentation will be selected from each oral session. The Certificate for Excellent Presentation will be awarded on conference date May 22, 2018.

2018-08-29. News! ICEBB 2019 will be held in Prague, Czech Republic from April 27-29, 2019.

2018-05-18. News! The conference program of ICEBB 2019 is ready now. (Click)

2018-05-17. News! Welcome Prof. Su-Fen Yang from National Chengchi University, Taiwan to deliver the keynote speech at ICEBB 2019.(Click)
2018-04-04. News! The speech title and abstract has been updated for Prof. Yixun Shi. (Click)
2018-3-21. News! The submission deadline has been extended to April 10. (Click)
Sponsored by